Autumn Sale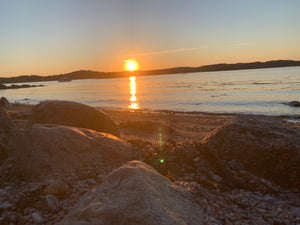 UP TO 50%
40% on Biscotto stone ø19 ¹⁹/₆₄" (49 cm) T1" (2.5cm). Discount code: R49-2
50% on Biscotto stone ø19 ¹⁹/₆₄" (ø49 cm) Thickness = 1 9/16" (4cm). Discount code: R49-4
30% off all round Biscotto stone's. Discount code: ROUND
30% off Biscotto stone's for the G3 Ferrari! Discount code: G3
20% on all 2-sorting stones. Discount code: 2SORT
20% on all standard stones. Discount code: STAND
Rules:
* This offer ends on October 8th. at 23:59 CEST or until sold out.
* Can only be used one time per customer.
* One product only.
* This offer can not be combined with other discounts.
All sales will be shipped out on October 8th.
Normal shipping time for different areas:
- USA/Canada 1- 3 Business Days
- Europe 1-3 Business Days
- South Americas 3-5 Business Days
- Asia 2-5 Business Days
- Oceana  2-5 Business Days
Note:
Shipping can take a bit longer. This is related to Customs clearance might take longer time.   
Handmade Biscotto stones.
All Biscotto stones must be seasoned/cured before use. Unfortunately, we cannot replace stones that have small chips or imperfections in them. Because these stones are handmade, air dried & then kiln dried, it quite often results in imperfections and chipping along the edges. These imperfections do not alter the performance of the stone or oven, therefore are not considered a defect. If a customer finds chips on the stone bothersome, we recommend rotating the stone to achieve the smoothest surface or touching up the edge with sandpaper.
VAT
All products are sold excluding VAT. Different countries will invoice this direct to the consumer.

Just some review from Trustpilot
I had some questions regarding the stones and got a really fast response. Ordered a round stone for my Ooni and got the stone 2 days later!! Was this the cheapest stone and shipping on the market - absolutely not. Was the quality, shipping and service perfect - yes!! So easy choice in my mind :)
Shipping from Kristiansand to Copenhagen to Brussels to Paris to Chicago to St. Louis out to mid-Missouri took four days. The stone was received in excellent condition.
Their customer service is exceptional. They have instant communication with you.
Biscotto Stone testing
Biscotto stone test by Kitchen & Craft
Kitchen & Craft is the YouTube channel for Chef Tim Bereika. His goal is to shoot, edit and upload cooking videos that are informative, concise and help to show others the beauty in cooking.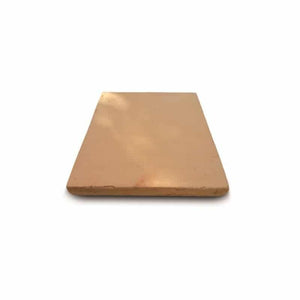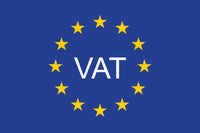 Changes in collection of Value Added Tax!
Changes in collection of VAT for the European Union and the UK!
Due to the difference in VAT rates
in the European Union and the United Kingdom, we have decided to remove the VAT from the shipping cost.
By doing so, the customer will get
a seperate invoice for the VAT directly from DHL Express on the products.
This will reflect in a decrease of
the shipping rates to the European Union.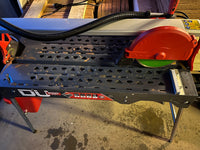 Custom made flooring!
BSI have extended the equipment for custom fitting of Biscotto floors.
We are now better equipped to supply our customers with making floors for all ovens!
Please send an email with measurements for a quote 👍
Bringing Naples quality to your homes!
All Biscotto stones are produced in Naples from a real craft company with roots far back in history and proud traditions in the production of floors for pizza ovens. The stones are handmade using the methods and techniques that have been used for generations. The clay is mined from the gulf of Naples. This alluvial clay imparts each pizza stone with a unique mineral content that is exclusive to this region of Italy. Using the local clay, each stone begins its life by being hand formed into wooden molds. The clay forms are then air dried allowing the clay to release a specific amount of moisture before firing. Once sufficiently air dried, the forms are carefully loaded into a wood fired kiln. The kiln is fired to a specific temperature, and the artisans stay with the kiln for several days & nights to maintain the kiln temperature. Once the firing process is complete, the stones are removed and ready for use.
Newsletter from PIZZA FOR UKRAINE 🇺🇦
Newsletter
The Newsletter from the charity organization "Pizza for Ukraine" that we have sponsored can be found here.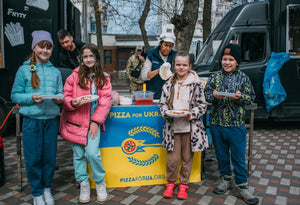 Biscotto Stones International's Mission and Purpose
Our Mission & Purpose!
BSI have set a goal to be the leading provider of Biscotto stones from Naples, Italy to all pizza lovers across the the world. This for letting them having the opertunity to experience excellence Neapolitan pizza.
In collaboration with producers in Italy, we are thrilled to offer these pizza stones which enhance the quality of the gourmet baking experience. The Biscotto stones can be shipped to your choice of location. All direct shipping will be shipped using express shipping from DHL Express.
Reducing plastic and minimizing our carbon footprint by using eco-friendly packaging and wrapping
Supporting charities and Non-profit organizations!
Additionally, for every sale on our website, 1% of the proceeds will be donated to a charity. In 2022 we have supported Pizza for Ukraine, with stones and shipping for a value of over $500 USD, and looking into sending more. We are also supporting differnt local charities and Non-profit orginisations.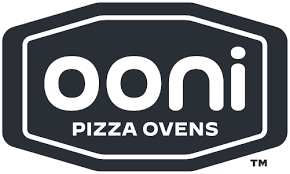 🌟 EXPRESS SHIPPING AS DEFAULT 🌟
✈️ EXPRESS SHIPPING ✈️
Biscotto Stones International AS want to make sure that your order arrives safe and within reasonable time.
Biscotto Stones International AS sponsors part of the Express shipping cost, since shipments have taken longer time with standard postal shipping during the COVID-19 pandemic.
Biscotto Stones International AS uses DHL Express on all shipments.